You are never far from relaxation in Meridian. Hiking, camping, fishing, boating and all sorts of outdoor fun are just minutes away!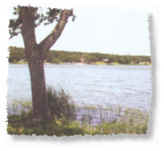 Meridian State Park is just three miles from the city limits. The park offers tent, r.v. and cabin camping. Meridian Lake, inside the park, provides fishing and swimming opportunities. There are also scenic hiking trails and picnic areas.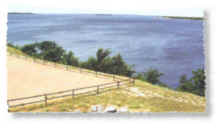 Lake Whitney is just 20 minutes from Meridian. Here you will find all that is associated with a major lake resort. Water sports, fishing, camping, hiking along with several lodging establishments provide an environment of fun for any family.
Lions Park is located on the banks of the Bosque River in Meridian. It is a delightful spot for picnics, family day gatherings, outdoor dances or for a few quiet moments. It also provides a concrete park for skate-boarders.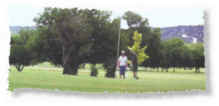 Bosque Valley Golf Club is a well-maintained 9-hole course that is mentioned at the top of the list for its kind in Texas. Located just a few miles from Meridian, it hosts various tournaments throughout the year. Deer grazing are sometimes more often seen than "birdies" on this challenging, but rewarding course.